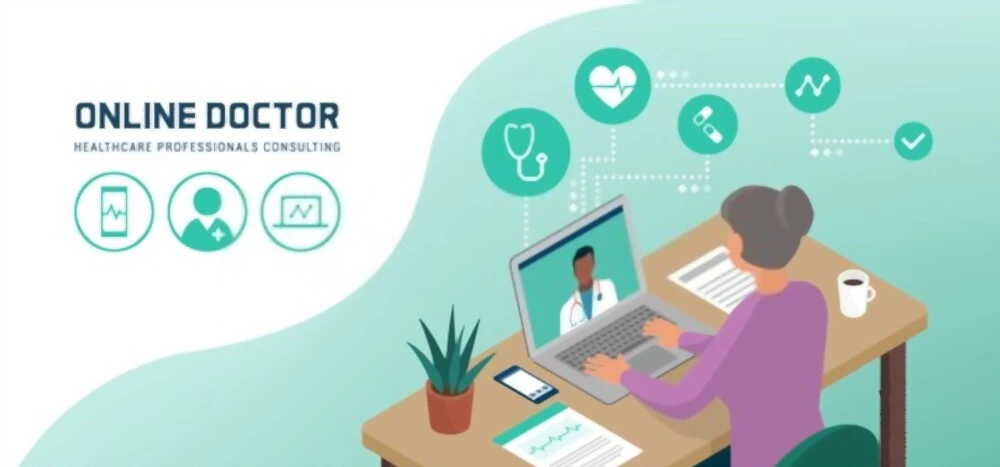 Plank Homeopathy is an Integrated Digital Platform(IDP) to provide complete homeopathic solutions. 
Plank Homeopathy is a perfect amalgamation of healthcare & technology. It is a one-stop platform for all homeopathy believers. 
It brings patients, the best homeopathic doctors, medicine delivery, & homeopathic blogs together at one single platform.
To create the biggest digital homeopathy platform to provide the complete homeopathic solution.
To create the biggest network of qualified and experienced homeopaths to provide their knowledge, expertise, and case solving skills to people across the world to restore their health naturally with ease and comfort.
To deliver the branded and authentic homeopathic medicines to the doorstep of the patient.
To create the biggest homeopathic blogging platform.
Features of Plank Homeopathy
Plank Homeopathy provides various features to keep all kinds of homeopathic requirements in mind. From doctor consultation to medicine purchase & homeopathic articles to the biggest network of homeopathic doctors, everything is available with plank homeopathy. Some of the key features are mentioned below –
Homeopathy Telemedicine (Online Consultation)
Plank Homeopathy is the pioneer in the field of Homeopathic Telemedicine. Telemedicine has revolutionized the healthcare sector and we are proud to announce that we have fully adopted it. 
It includes booking a doctor, consulting a doctor to order medicine everything that happens online. 
Telemedicine provides power in the hand of every person who has internet connectivity. Plank Homeopathy provides such a platform that everyone can connect with the best homeopathic doctor online. 
Since it is not feasible for every person to visit a homeopathic doctor personally because a doctor might be in a different city.
OR,
A working person may not have time to visit a doctor.
OR,
City traffic and the queue are other issues to visit a doctor.
So to solve location issues, time issues & to get the best doctor, plank homeopathy provides a platform where any person can connect the best homeopathic doctor based on their suitable timing.
Plank Homeopathy has the main clinic & head office in Bangalore. Anyone, who is interested in personally visiting Dr. Pranjai & her team of doctors for the consultation, can very easily visit the clinic after booking the consultation.
Buy Online Homeopathy Medicine
Buying homeopathic medicines has been a problem for most people. Because unlike allopathic pharmacies located at each nook and corner, usually homeopathic pharmacies are not found often. 
OR,
If the homeopathic shop is found then it is not sure if all medicines will be available.
OR,
If shops and medicines both are available then most of the time, branded medicines and seal pack medicines are not available.
So Plank Homeopathy solves this issue, and a patient can purchase branded and seal pack homeopathic medicines online.
Plank Homeopathy provides extensive blogs about –
1- A-to-Z Homeopathic Medicines uses 
2- A-to-Z Diseases and their Homeopathic Medicines 
Plank Homeopathy provides genuine and authentic articles written by our qualified doctors.
Anyone, who is interested to know about homeopathy can get very knowledgeable articles, clinical case studies discussed by our doctors which may be helpful for the people.
Homeopathy Research & Development (R&D)
Plank homeopathy works towards the research and development of homeopathic remedies. Our R&D team has highly qualified doctors who invest their time and knowledge to find out new combination, and treatments of difficult cases.
Our doctors discuss their cases with each other and effectively a person gets treatment by the effort of all our doctors. This culture of Plank Homeopathy makes us unique and provides a high success rate in solving critical cases.
If one of our doctors has treated some chronic cases then his knowledge is shared among others and the collective effort of all doctors do wonders to the patients.
Traditionally it has been the complaint of most of the patients that homeopathic doctors do not write prescriptions and just give some medicines in a secret way. This does not give confidence to the patient.
Plank Homeopathy has adopted the "Transparent Treatment Protocol" where the complete prescription is provided to the patient. Which not only boosts the patient's confidence but also makes the treatment of a patient very effective.
Plank homeopathy provides the most affordable treatment to patients.
We do not believe in the package system, which is adopted by most of the homeopathy clinics & hospitals.
We provide the best consultation to our patients with experienced doctors with clearly mentioned medicines' names in the prescription.
We do not adopt in trapping a patient in absurd costly monthly treatment plans like others. The affordable consultation fee & Best treatment is our motto.